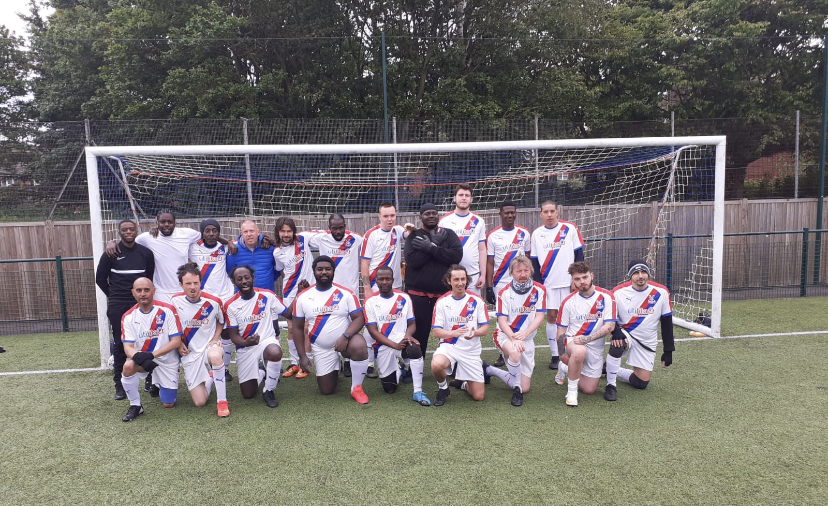 After a week of raising awareness for mental health and the importance of access to the right support, we are extremely proud of the Caridon Foundation Eagles, our very own adult mental health football team.  After many months away from the pitch due to the pandemic, the team reunited to deliver an outstanding performance against Millwall Community Trust, with an 8-0 victory.
As the not-for-profit arm of Caridon Group, Caridon Foundation offers housing related support to tenants that are deemed vulnerable within the community.  We work with people who often have multiple social disadvantages, including those with mental health issues, to provide tenancy sustainment and support services.  This includes avoiding eviction processes, improving money management, promoting independence, and linking them into long term support, resulting in the tenant remaining in their property for longer and moving onto long term housing options.
Understanding the importance that physical wellbeing has on mental health, a little over 18 months ago Caridon Foundation formed the Caridon Foundation Eagles. The football team, which has weekly coaching sessions run by Palace for Life, was set up to give tenants the opportunity to play football with likeminded people in a safe and friendly environment and become part of a strong support network.
Now, more than ever, the pressures and uncertainty put upon individuals as a result of the pandemic means more people are suffering with poor mental health.  Sport can be a great way to improve mental well-being, form social connections and create a positive support network.
Caridon Foundation Eagles train every week at Selhurts Sports Arena.