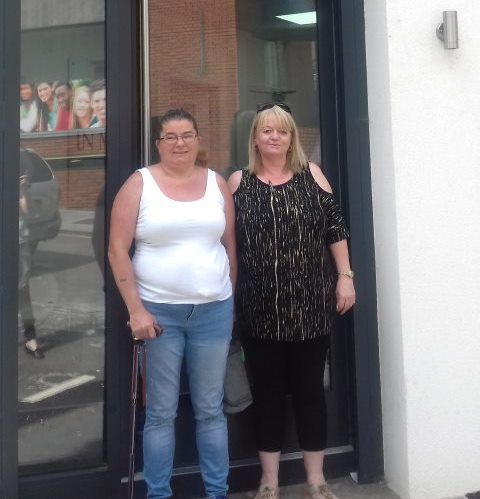 "I am very pleased with Caridon Foundation and the service they have given me since I have been with them. They have helped me to fill out all my forms when I find it a problem and they have accompanied me to all my appointments for support. My Housing Support Officer is always in contact with me and if I have any problems, they do their best to resolve them."
Caridon Foundation Tenant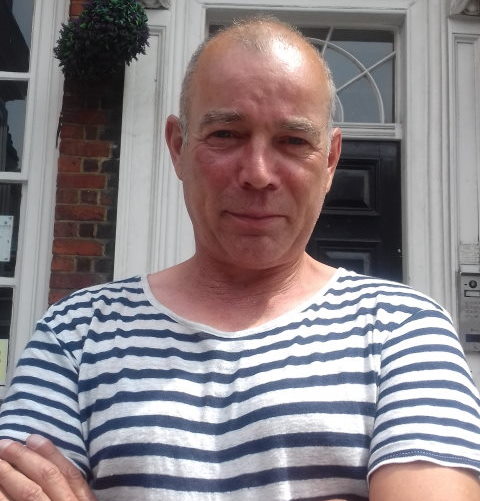 Mick worked as an A & E nurse for 10 years and then worked within neurology for 4 years (working in the field of Trauma, surgery and neuro-medicine). Somewhat ironically in 2011 he was the victim of a life changing assault that left him with a permanent brain injury. He was on his way home from a family night out when he was viciously attacked with a pool cue, sustaining a broken eye socket, nerve damage to his face and a permanent traumatic brain injury.

Most profoundly, Mick's personality changed completely after the attack – to the extent that he himself didn't recognise the person he had become – "It felt like a stranger had come into my brain". Mick struggled hugely with depression and anxiety after his attack but he is now amazingly pragmatic about what he has experienced and explains that in his view "people who try and retrieve what they were like before a brain injury – inevitably fail to recover".

He had to set about 'building a new persona' and in his own words – he had to "work with the irreversible changes to his personality and make a whole new life for himself. He has had to fundamentally simplify his life in order for it be endurable."

Unfortunately, Mick's diagnosis was not reached in time – Mick explains that if a brain injury is not diagnosed within 6 months, the window for neuro-rehabilitation is missed.

To make matters worse, in 2018 Mick's landlord sold the flat he was living in and he lost his home. His keyworker at Hestia put him in touch with Caridon and he moved into his new flat. After a difficult start Mick has gone from strength to strength. Over the past few months Mick has accessed support from our in-house therapist Ghizlane. Mick describes Ghizlane as humble, funny – a beautiful character – she runs on empathy. "I have done a lot of therapy over the years, but this has been by far the most helpful. She has helped me to change the way I think about everyday things and to free myself from historical trauma and live in the moment. I have always been on a trajectory to liberate myself following the attack – but my therapist has equipped me with the tools to do this".

My support worker has been and remains incredibly helpful to me and I feel nothing but gratitude towards her. Together we have sorted out my finances and this has enabled me to relieve my financial anxieties and pursue educational and leisure projects which has greatly enhanced my quality of life.

Mick has a love of water and all things nautical. Caridon Foundation put Mick in contact with Paula from Groundworks and together they are working towards Mick securing voluntary work with Boats. He is also about to do a course in carpentry.

Mick has gone from suffering a life changing injury that ended his career and could so easily have ruined his life, to going on a journey with Caridon Foundation, making realistic practical changes such that he now describes himself as "being in a really good place with very high hopes for the future".
Caridon Foundation Tenant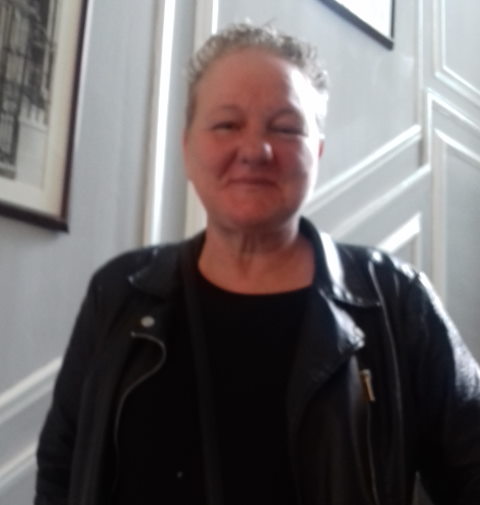 "I was a bus driver for 10 years – following an accident I developed PTSD. I struggled with the high rent and the landlord wanted the flat back. I ended up sleeping in my car for a week. Some of the places I had to sleep were unsavoury and unsafe."

Kathleen suffers from COPD, hemochromatosis, thyroid problems, arthritis and spinal impingement. She also has anxiety.

"Before I came over to Caridon Foundation I was just 'there in the flat' – I didn't have the support I needed to move forwards. I was working as a support worker for people with epilepsy and other vulnerabilities – but had to give up work due to health reasons. I was crossed over to the Foundation about a year ago – I was one of the first 'crossovers'.

Jane became my support worker and since then things have moved incredibly quickly for the better. I have got my freedom pass, my taxi card and my blue badge. I have had support with all my benefit claims and support with my application to the council for permanent Housing. My support worker has been amazing.

The cherry on the cake – I have been offered a permanent home via the council and will be picking up my keys next week. I'm looking forward to moving on with my life.

Caridon Foundation are an excellent support for people when they need it most."
Caridon Foundation Tenant
"What Caridon Foundation has given me is a sense of security, whereas before, in my private accommodation, there was always the possibility that the Landlord could sell the property or bring in family and move me out which has happened to me before. The cloud of uncertainty around me has been lifted by the generosity of Caridon.

The accommodation that Caridon has provided me with is of extremely high standard with all the appliances brand new. This included fridge, washing machine and cooker.

I am deeply grateful to them for supporting me with my finances and making finances available to me for the betterment of my lifestyle – this has enabled me to start saving some money and have some money in my pocket. It has availed the privilege to me to help others less fortunate than myself to buy groceries for the food bank on a weekly basis and help others. I do this as a form of gratitude for the help that Caridon has given to me.

There is not a day that goes by when I am not deeply grateful for the help that I have received. I want to give a little bit back. If Bilaal had not knocked on my door that day I would still be living under a cloud of uncertainty. Being with Caridon has given me the opportunity to assist myself and others as well."
Caridon Foundation Tenant
When Kerry came to Caridon Foundation she was very shy, lacked confidence and was very unhappy with her living situation. Since this time she has been placed in an accommodation which she is extremely happy in.

She has also been diagnosed with having learning difficulties and has now been given a social worker, learning disability nurse and her benefits have been increased. Kerry is now volunteering and has attended a walking, lifestyle and cooking course. This has given Kerry so much more confidence and she is very happy with the Caridon Foundation service.

Kerry is currently volunteering for two days a week at a charity retail store. Kerry's Social Worker has now discharged Kerry as she has made so much progress in such a short space of time.

Benefits of joining Caridon Foundation

Kerry is happy that she is with a team that understands her disability.

She is happy that she now has additional support. Kerry is happy for the assistance she has received helping with her debts and assisting her to receive the correct benefits.

"Caridon has been a big help to me. With my learning disability I am happy that now I know what I have. I'm happy to come to Caridon because I'm happy that I have a good support worker. Whatever help I get, I get it from Caridon"
Caridon Foundation Tenant