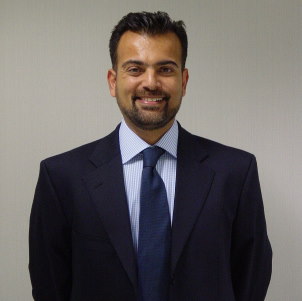 Nash Jaffer – Chairman of Caridon Foundation
Non-Executive Board Member
Nash Jaffer is an experienced Chartered Accountant who specialises in structuring real estate transactions and funds having previously worked at PricewaterhouseCoopers and Ernst & Young where he accumulated considerable experience including closing real estate funds, tax planning and transaction advisory. He founded Leadenhall Partners and advises several real estate funds undertaking significant projects in central London, particularly on corporate governance, investor reporting and the financial aspects of the developments.
Nash is passionate about social mobility and as Chairman has guided Caridon Foundation in its transition from start-up to a local market leader in the supported housing segment of the social housing sector. Nash also serves as a Trustee and Chair of the Audit & Risk Committee of CareTech Foundation. The Foundation delivers meaningful impact to communities in the UK and overseas by supporting and championing the social care sector, care workers and those living in care.
He has served as the Honorary Treasurer of the Muslim Council of Britain, a diverse national umbrella body for over 500 Muslim organisations nationwide, empowering Muslim communities towards achieving a just, cohesive, and successful British society. Previously, Nash has served as a Non-Executive Director at Merton & Sutton NHS Trust and a School Governor at several local Schools.
Nash graduated from the University of Manchester in Mathematics. He is married with four children and lives in South Croydon.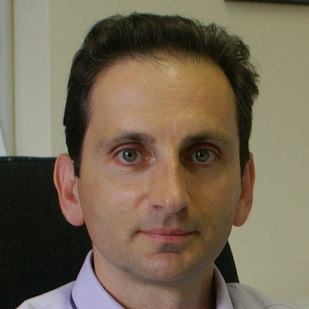 Non-Executive Board Member
Richard Pacitti spent 30 years working in mental health services and retired as Chief Executive of Mind in Croydon in March 2020. He has a Law Degree and a Master's Degree in the Management of Community Care.
As well as having a key role in local mental health services, he has worked with a number of national bodies including the Royal College of Psychiatrists, the Care Quality Commission and NICE, where he was involved in drawing up the Clinical Guidelines for working with people who self-harm.
Richard spent a number years as a Mental Health Act Manager at the Maudsley. He has been involved in research, often around the issue of poverty and mental health. His most recent publications look at the impact of welfare changes on people with mental health problems.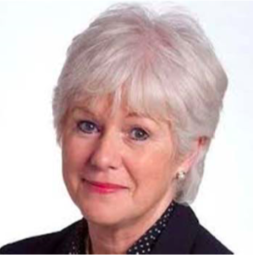 Non-Executive Board Member
Former MP and Parliamentary Under Secretary of State NHS, Chair Prime Minister Rt Hon Gordon Brown Minister Commission of Future of Nursing and Midwifery.
Ann Lloyd-Keen brings The Caridon Foundation Board a wealth of knowledge and experience, providing multiple innovative ideas and strategic plans to achieve our goals.
Ann is also a proud member of the RN NDN Fellow Queens Nursing Institute Senior Scholar Hartford Institute Geriatric Nursing New York University. Non Exec Director Foundation. Trustee Florence Nightingale Foundation.
Ann has ran various consultancies, been an advisor to various Health Innovation Companies and is a remarkable Motivational Speaker.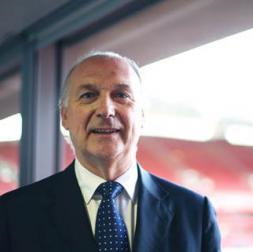 Non-Executive Board Member
Tweedie Brown CBE has been involved in various aspects of business since he left the Army in 2004 as a Brigadier General. He saw service mainly in Europe at the height of the Cold War and was Deputy Chief of Staff British Sector Berlin during the Fall of the Wall. Towards the end of his military career his appointments included CEO of Defence Postal and Courier Services, Commander of the Defence Logistics Training Group and Chief of Staff to the Adjutant General. He was a Director at the Army Benevolent Fund for a year and was an advisor to Ministers on Executive Agencies and quality initiatives in Government. Since leaving the HM Armed Forces he has developed a broad portfolio of interests in the commercial defence, energy, property and tech sectors, both domestic and international. He is a former CEO of the Property Search Group plc and chairs several companies and organisations in the property sector including the Guild of Letting and Management, Exemplar Ltd (custom build passive housing), Virtual Power Solutions (energy and utilities monitoring and management), Intent Group (Inventories and Snagging reports provider) and the Estate and Letting Agent of the Year Awards (The ESTAS). He is also Non-Executive Chairman of the Caridon Group.
His charitable interests are focused on housing and business. He is a Trustee of Housing Heroes and Wand Aid charities: the former catering to the housing needs of ex-members of HM Forces and the latter providing business solutions to forgotten communities at the frontline of humanitarian aid. He works within the Caridon Group to secure financial and development opportunities that reinforce its winning formula. He is especially proud of Caridon's successful admixture of exemplary social purpose and sound business principles. The Caridon Foundation's approach to providing homes and opportunities for less fortunate members of society, is typical of the innovation and thought leadership generated by the Caridon Team. He is a Freeman of the City of London and was awarded an OBE in 1993 and a CBE in 2003.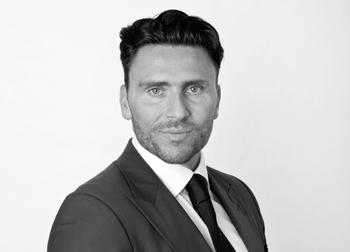 Aged 14, Mario showed a natural aptitude for enterprise while still at school, working alongside his father in the family property and catering business. It was here that he gained invaluable life skills and experience, which played an instrumental part in his later success. Mario acquired and developed his first property aged 18, from his own savings. He used the experience to expand his skills in planning, construction and housing, and over the years developed a strong contact book in the property and banking sectors. Over the past 25 years Mario has continued to run several successful property businesses and he has generated a substantial self-made portfolio. Mario has fine tuned the ability to source an opportunity and to see it's as yet unapparent value, making him a true entrepreneur.
In 2009, following the recession, Mario founded Caridon Property, having identified a gap in the market to assist individuals hit by the economic downturn. Using his acquired knowledge and experience as a landlord, he pioneered one of the first rent guarantee schemes in London, assuring a reliable income for landlords and acting as a guarantor for vulnerable tenants who were struggling to find accommodation. Caridon Property has grown rapidly and is now part of the award-winning Caridon Group, a multi-million pound property development and lettings company, dedicated to serving the local communities it operates in.
A highly respected property entrepreneur, industry campaigner and dedicated family man, Mario continues to apply the same hands-on approach and determination to every project he undertakes. His passion towards social responsibility guides the vision of the Caridon Group, which aims to create new opportunities and fairer housing for all.
"Always lead by example, believe in what you do and why you do it!"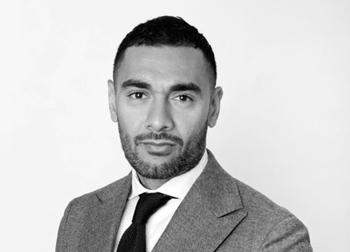 Abbas grew up in an entrepreneurial family and graduated with a BA Hons in Accountancy and Finance in 2001. Within two years of graduation he had sold his first successful business for a profit.  After his short career in accounting, Abbas sought a broader challenge that could fulfil his appetite for growth and success. He moved into property management and grew his business, eventually managing  150 properties and employing seven portfolio managers.
Abbas joined Mario at Caridon in 2009 where he took a fundamental role in re-structuring the business and developing the pioneering concept of guaranteed rent.
Abbas's expertise includes management, negotiation, financial structuring and due diligence. He oversees the financial growth and operations of all the Group's companies.