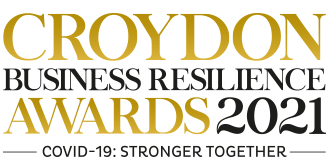 The impact of the COVID-19 pandemic was swift, seismic and unforgiving, putting vulnerable people at even greater risk of poverty and homelessness. In response, we at Caridon Foundation extended our core role far beyond offering housing related support to our vulnerable tenants.  As a team we pulled all our resources together to maintain existing essential services, whilst forming a COVID-19 Crisis Team to provide both physical and mental support to the ever-increasing number of people seeking our help.
The resilience of staff to adapt to remote working, whilst continuing to provide some of our most vulnerable service users with vital access to the support they needed, has been exemplary, particularly at a time when many other organisations were struggling to deliver day-to-day services.
In addition to our usual services, there was an outpouring of extra support from staff who delivered emergency food, medication and essential supplies to our service users. We also gave gift cards and hard written Christmas cards, donated electrical items such as TVs to help with social isolation and set up online counselling support and fitness sessions, all with the aim of enhancing our service users' physical, emotional, social and spiritual wellbeing.
That is why we are ecstatic to learn that we are finalists in the Croydon Business Resilience Awards 2021 in TWO categories:
LOCAL LOCKDOWN HERO
OUTSTANDING TEAM AWARD
The awards are different this year and opened out to the public to vote, so please can you spread the word and ask tenants/service users, colleagues from other organisations, friends and family to vote for CARIDON FOUNDATION.
You can vote once per category and all votes must be submitted by Friday 27th August, 5pm.
PLEASE FOLLOW THE LINK TO VOTE NOW – https://croydonawards.co.uk/2021-finalists/