14th November 2019
The Caridon Group is proud to announce that its staff have donated seven large shopping bags and seven large boxes of food items to the Purley Food Hub. These contained tinned goods, fancy biscuits, Christmas cakes, chocolate selection boxes and toiletries, all items which were requested by the Purley Food Hub. Four boxes of toys and other gifts for older children were also donated by the Company's staff.
The Purley Food Hub is more than a food bank; their volunteers and staff take time to understand and speak to visitors using their services. This care for their community-led the Purley Food Hub to establish their Review 23 Wellbeing Café, where visitors can have lunch, chat, take part in hobbies, meet new friends or have quiet reflection time. Caridon's staff are proud to be associated with the Purley Food Hub and are pleased to be supporting this valuable cause once again this Christmas.
Many of those accessing the Purley Food Hub's services are also residents of Caridon properties. We are ticket partners of the Purley Food Hub and are able to provide tickets to residents of Caridon properties, enabling them to visit the Food Hub.
Helen Harris, Chair – Management Committee, Purley Food Hub said:
"Purley Food Hub is pleased to work alongside the Caridon Group by providing food parcels for its residents going through hard times.
"We enjoy a very good working relationship with the Caridon Group and we are aware that Caridon helps people in need to find accommodation also provides them with ongoing support.
"We have been delighted to received huge donations from Caridon sta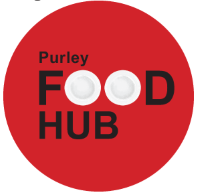 ff and look forward to continuing to work closely with Caridon in the future."