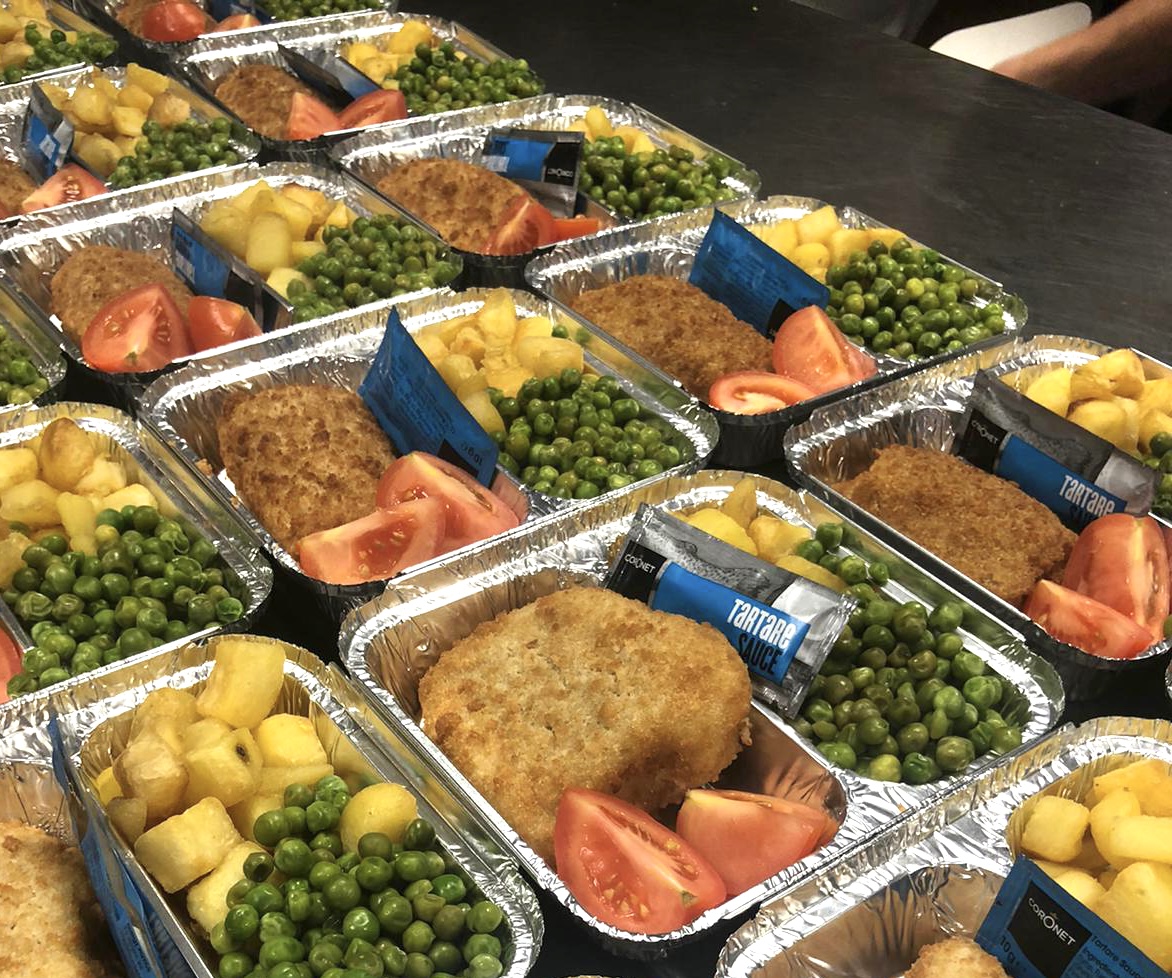 Caridon Foundation, a not-for-profit specialist supported housing service, spread some festive cheer by providing gift bags and a free three course Christmas dinner for people experiencing loneliness and isolation on Christmas Day.
This year, due to the ongoing pandemic and the emergence of the new Omicron variant, more than 600,000 people in the UK faced having to isolate over Christmas. In response, Caridon Foundation, who support vulnerable tenants housed throughout London and the Southeast, partnered with community meal providers, Apetito, Herts Meals and Care Premier, to provide nearly 100 vulnerable tenants in Brent, Harlow and Croydon, with a hot Christmas dinner.
The companies selected all provide home cooked, high quality, nutritious meals. Individuals were offered a full Christmas dinner or alternative menu choice, which included starters, main and dessert.
Sherrelle Collman, Managing Director of Caridon Foundation, says: "Whilst full of fun and frivolity, Christmas can also be a very lonely and stressful time, particularly for those who have lost loved ones, are vulnerable or are on a low income. With cases of Coronavirus soaring in London and the Southeast, many Caridon Foundation tenants faced a Christmas alone. We wanted to spread festive cheer to the most vulnerable tenants that we support by making sure those isolating or simply unable to afford to celebrate the way people usually do, had something to look forward to."
Along with Windrush team and Care Premier, Caridon security spent Christmas morning delivering the hot meals and Christmas gift bags, containing sweets, gloves, a mug, hot chocolate, infusers, sleep spray from purete nature and some donated products from Lush, to extremely grateful tenants.
One tenant, Nasir Ali Shah, who was facing being alone on Christmas Day, said: "The dinner arrived, and it was really nice. It made my day. I ate it all. I was alone with Covid, so it was nice."
Another tenant said: "My Christmas was quiet and lonely as my family are in USA, but I was able to speak to them via Zoom and Facetime which was great but it's not like seeing them in person. There were periods when I was at my lowest, due to being isolated and lockdown. The meal was a nice thought."
Caridon Foundation also donated 100 winter warmer packs to homeless hostels and charities prior to Christmas.