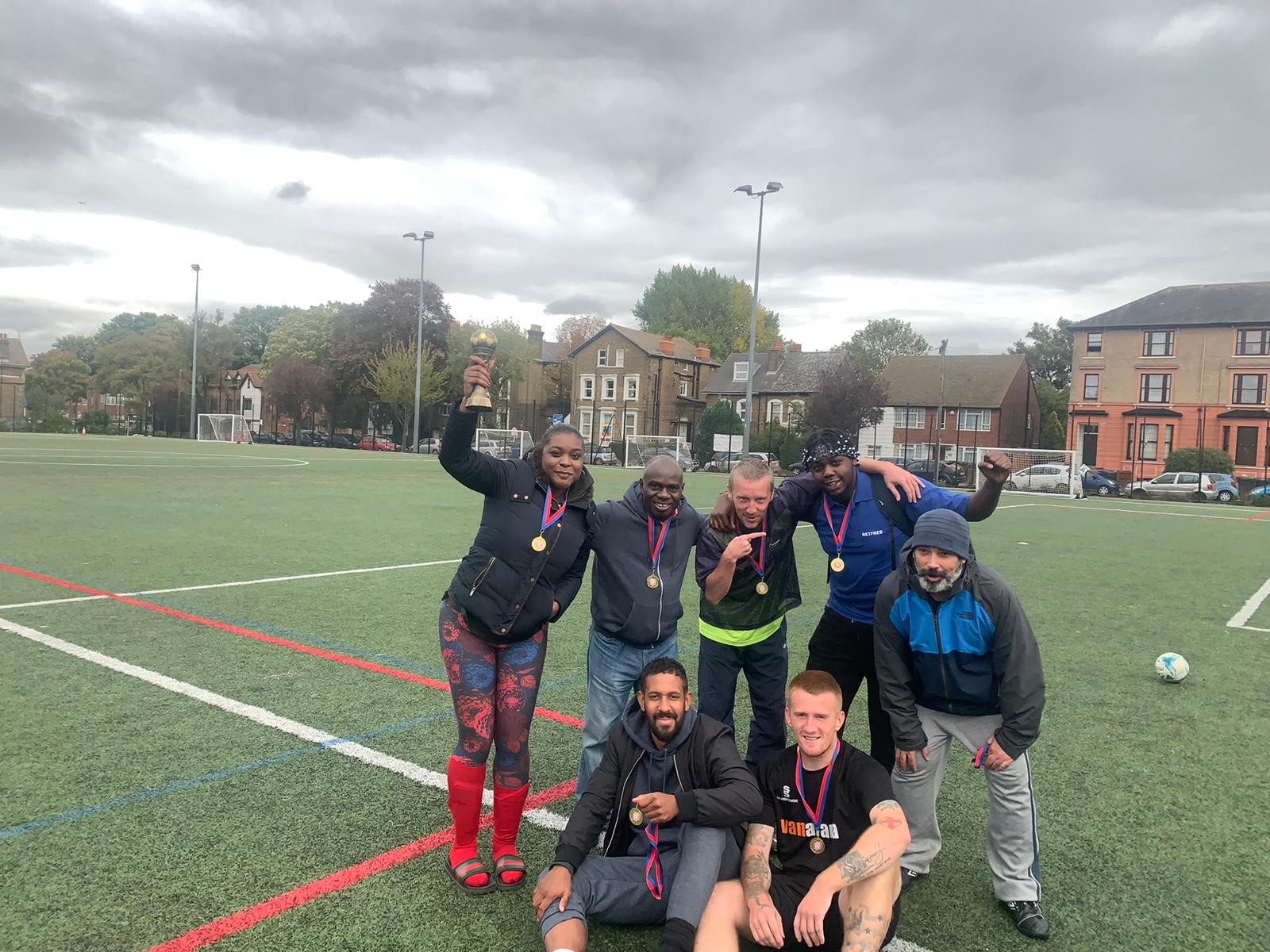 Caridon Foundation Eagles, an adult mental health football team in Croydon, set up by Caridon Foundation and run by Palace for Life Foundation, hosted and won a five-a-side football tournament on 9th October at Selhurst Sports Arena to raise awareness of World Mental Health Day.
The annual tournament, which usually brings together teams from across London and the South-East, had to be reduced in size this year due to Covid-19 restrictions.  However, the players, who have all experienced challenges with their mental health at some point in their lives, were keen to raise awareness and promote the benefits of sport in helping improve mental health.
Sherrelle Collman, Managing Director of Caridon Foundation, a not-for-profit organisation which offers housing related support to tenants that are deemed vulnerable within the community, says: "Caridon Foundation works with tenants, who often have multiple social disadvantages including mental health issues, to provide tenancy sustainment and support services.  It is through this work that we have seen the importance that physical wellbeing has on mental health, and is the key reason we started the Caridon Foundation Eagles."
The football team, which has weekly coaching sessions with Palace for Life, was set up to give tenants the opportunity to play football with likeminded people in a safe and friendly environment and become part of a strong support network.
Following the tournament, in which players from both Palace for Life Foundation and Caridon Foundation Eagles took part, Sherrelle commented: "Now, more than ever, the pressures and uncertainty put upon individuals as a result of the pandemic means we have seen a rise in people suffering with mental health issues.  Through sport, some of our tenants have found a support network and we're seeing the positive impact it is having on their mental well-being. We hope by running events such as this tournament and helping our tenants' share their own experiences, others will be inspired to speak up and make a positive change to their lives."