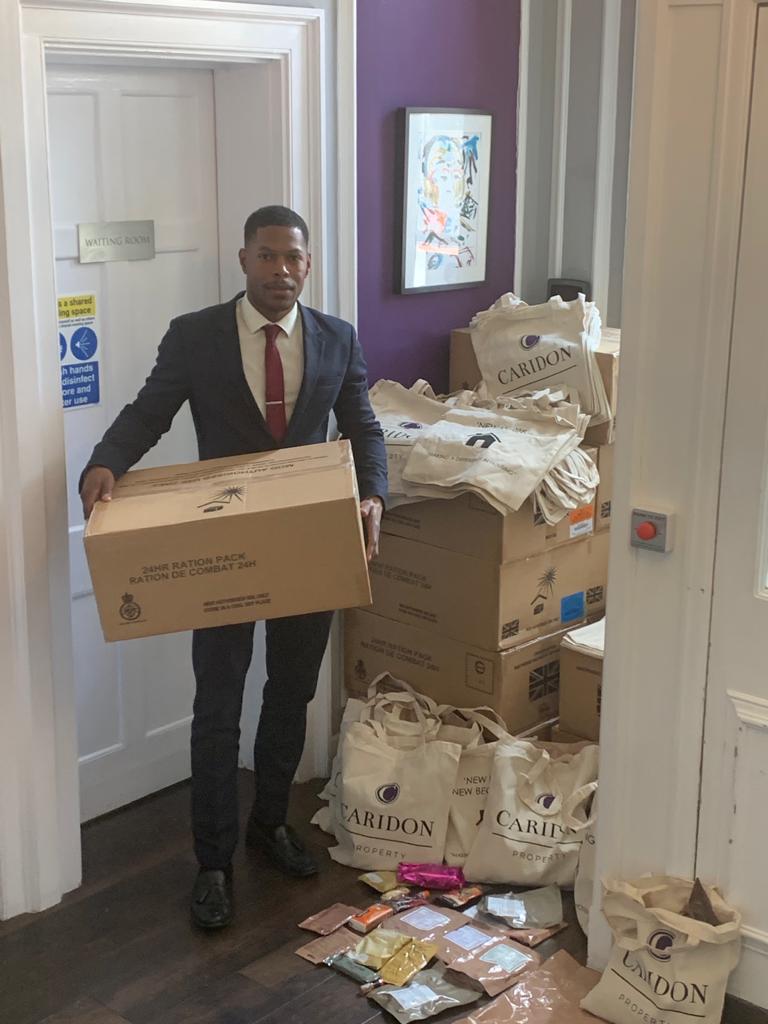 Caridon Foundation would like to say a huge thank you to Croydon Council, the Ministry of Defence and FareShare for donating food ration packs to us. These are now being distributed to those most indeed.
FareShare is a national organisation that is fighting hunger and food waste by redistributing surplus food to frontline charities. FareShare has redistributed enough food for 57 million meals to vulnerable people – that's 24,074 tonnes of food that otherwise would have been wasted.
The Ministry of Defence use ration packs for the army when they are out on exercise and recently, through collaborating with MOD and FareShare, Croydon Council has been using the packs to provide meals to people living in hostels who need to self-isolate because the food is easy to prepare without access to shared kitchen facilities.
The packs have a mixture of foods, including full meals and snacks, and each pack contains around 4000 calories. The meals can be heated in boiling water or can be eaten cold.
Last week, Croydon Council donated 400 of these surplus food ration packs to Caridon Foundation, which helps vulnerable tenants and those as risk of homelessnesss.
Mario Carrozzo, CEO of Caridon Foundation said:
"We are extremely grateful for this initiative by MOD and FareShare, and to Croydon Council for thinking of us as an organisation who would be able to offer these packs to some of our homeless referrals most in need.  Our very own Caridon Foundation Housing Officers, Ebeneezer, Sibonwe and Chris Blake, have donated their time to collect the boxes and package them up and have already started distributing them.
There are millions of people in the UK struggling to afford to eat and yet millions of tonnes of food is wasted every year. Caridon Foundation not only fights to put a roof over peoples' heads, but recognises how imperative it is that we ensure people have other basic necessities as well so that they can take care of themselves properly and then start to rebuild their lives.
Thank you Croydon Council, Ministry of Defence and Fareshare for this fantastic collaborative initiative."